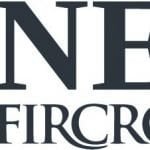 NES Fircroft
Job Description
Sales Manager – APAC
Reports To: Vice President of Sales
Location: APAC Region (Flexible) / Extensive Travel
Role Purpose:
The Sales Manager, APAC Region will be responsible for cultivating new customer opportunities in the territory. In addition to direct prospecting and selling to key target companies, you will also be responsible for managing and maximizing the success of independent channel partners.
Role Priorities
 Develop targeted short term and long-term APAC territory plans to maximize sales.
 Proactively generate new opportunities via prospecting.
 Identify and implement strong independent Channel Partner opportunities in the APAC territory.
 Qualify prospects and evaluate the prospect's capital expenditures and revenue potential.
 Collaborate with the wider team to develop detailed customer proposals.
Key Responsibilities
 Effectively work with cross functional teams to develop technical and business requirements for qualified opportunities.
 Manage and maximize the sales productivity of our independent Channel Partners located in the APAC territory.
 Recommend sales strategies for improvement based on APAC Region market research and competitor analysis.
 Frequently provide accurate monthly, quarterly, and annual APAC territory bookings projections.
 Use our CRM system to record all prospecting and account activity daily.
Experience
The ideal candidate will have a successful track record of developing the APAC Region sales territory and selling cost effective solutions that integrate technologies, solvents, and systems to decarbonize industrial sites. They will possess strong sales skills including prospecting, relationship building, questioning and qualifying, and outstanding follow up tactics. To be successful in this role you will need to possess the following knowledge, experience and skills:
 At least 5 years' experience within natural gas treating, environmental emissions, refining/petrochemicals, or renewable natural gas industries.
 At least 3 years' experience managing Independent Channel Partners.
 BA degree in chemical engineering or in a related field.
Competencies
 This is a true "hunter" role for someone who enjoys prospecting.
 A goal orientated and results driven mindset.
 Outstanding communication skills.
 Excellent writing skills and professional proposal development skills.
Behaviors
Five Values (Innovation, Collaboration, Agility, Excellence, Accountability) have been defined as the key qualities of Sales. Behaviours have therefore been defined to illustrate what "living out" the values will look like for this particular role:
 Passion: A master closer who can lead and inspire an opportunity pursuit team.
 Integrity: Accountable for sales organisation goals and targets.
 Positive attitude: Confident approach to all sales activities.
 Leading by example: To be and make those around you accountable.
 Availability: Moves fast and overcome hurdles in every situation.
 Continuous learning: Demonstrates excellence in solutions.
 Communication: Strong communication for effective collaboration.
 Coaching: Team member leadership for effective lead generation and conversion.
With over 90 years' combined experience, NES Fircroft (NES) is proud to be the world's leading engineering staffing provider spanning the Oil & Gas, Power & Renewables, Infrastructure, Life Sciences, Mining, Automotive and Chemicals sectors worldwide.With more than 100 offices in 45 countries, we are able to provide our clients with the engineering and technical expertise they need, wherever and whenever it is needed. We offer contractors far more than a traditional recruitment service, supporting with everything from securing visas and work permits, to providing market-leading benefits packages and accommodation, ensuring they are safely and compliantly able to support our clients.